Team USA concluded its first selection camp in Bay City, Michigan April 2017.
The final selection camp before announcing our final team that will compete at the 2017 World Ringette Championship this November will be held in Philadelphia, PA!
Over 45 players were invited to tryout for Team USA and less than half that will earn the honor of representing the Red, White and Blue on the world stage.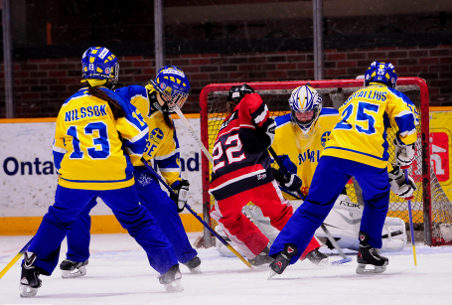 Final Selection Camp - July 2017
This year's team will be decided following Team USA Ringette's Final Selection Camp taking place for the first time ever in Philadelphia, Pennsylvania in partnership with Aston IceWorks Skating Complex July 28th to 30th. Prospects will come together from across North America to fight for their place on the 2017 team and for the chance to play at the 2017 World Ringette Championship in November. These ice times are open to the public to view.
The General Public is invited to skate with Team USA Ringette and meet player prospects for FREE on Sunday, July 30th from 11am-12pm at Aston IceWorks (rink 3). Females and males of all ages are welcome to join Team USA prospects to learn more about the game and even participate in a fun scrimmage. Hockey players have loved trying ringette as it tests their on-ice speed and hand-eye coordination. Come try it for yourself!
*Full hockey equipment must be worn. Ringette sticks will be provided for use during the skate.